Michelle Man, O.D., F.A.A.O., F.S.L.S.
Michelle Man, O.D., FAAO, FSLS received her Doctor of Optometry degree with clinical honors from the UC Berkeley School of Optometry. She graduated magna cum laude with a Bachelor of Science in Psychobiology from UCLA.
Dr. Man further completed a residency in Cornea and Contact Lens Management, where she trained at the Illinois College of Optometry (ICO) and University of Chicago. She was presented with the GP Lens Institute Clinical Excellence Award and the Sheldon Wechsler Contact Lens Residency Award for her expertise in fitting specialty lenses.
Dr. Man specializes in anterior segment and advanced contact lens fitting with a passion for managing keratoconus and corneal ectasia, post-transplant, and ocular surface/dry eye disease. She is certified in myopia management with treatment options such as orthokeratology, soft multifocal contact lenses, and eye drops.
She is a Fellow of the American Academy of Optometry (FAAO) and a Fellow of the Scleral Lens Education Society (FSLS). Dr. Man has also held adjunct faculty and assistant professor positions at ICO, with extensive clinical experience teaching students and residents in the Cornea Clinic and the Urgent Eye Care Clinic. She is involved with clinical research and has presented at national meetings.
When Dr. Man is not treating patients, she enjoys traveling with her husband and spending time with their dog, Bear.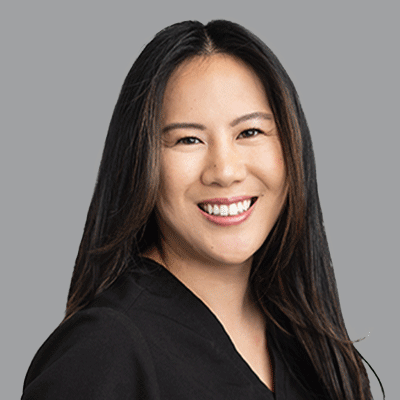 Accepting New Patients
Professional Certification
In Person Appointments
Speaks English
---
Book now with
Michelle Man, O.D., F.A.A.O., F.S.L.S.
Please call the practice to schedule with Dr. Eiden, Dr. Allen or Dr. Barron. (847) 412-0311