Megan Allen, O.D., F.A.A.O.
Comprehensive Family & Pediatric Eye Care, Vision Therapy/Binocular Vision Services.
Megan Allen, O.D., FAAO received her Doctor of Optometry from the Illinois College of Optometry. She earned her Bachelor of Science in Biology from Indiana University.
Specializing in pediatric vision care and binocular vision, Dr. Allen says she became an optometrist because she wanted to be a doctor, care for others and make a difference. She's loved pediatric optometry since witnessing what a proper correction can do for a young child's development. She is passionate about the science of the eye and the fact that much can be seen and diagnosed from a simple eye exam that can change a patient's life.
Dr. Allen is a Fellow of the American Academy of Optometry (FAAO). She educates future optometrists and enjoys working with symptomatic patients to improve their visual function through therapy, which in turn makes their vision better and more comfortable.
In her free time, Dr. Allen is a fitness fanatic and enjoys everything from barre and running to cycling and weights! She refers to her fitness activities as her meditation. She loves the arts, ballet, dance, and theater. Dr. Allen also enjoys traveling and trying new restaurants. She is a wife and mother of three beautiful girls who keep her on her toes.
Please call the office to schedule with Dr. Allen. (847) 412-0311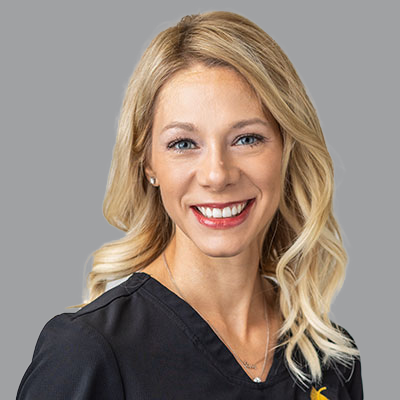 Family Friendly
Accepting New Patients
Professional Certification
In Person Appointments
Speaks English
---
Book now with
Megan Allen, O.D., F.A.A.O.
Please call the practice to schedule with Dr. Eiden, Dr. Allen or Dr. Barron. (847) 412-0311